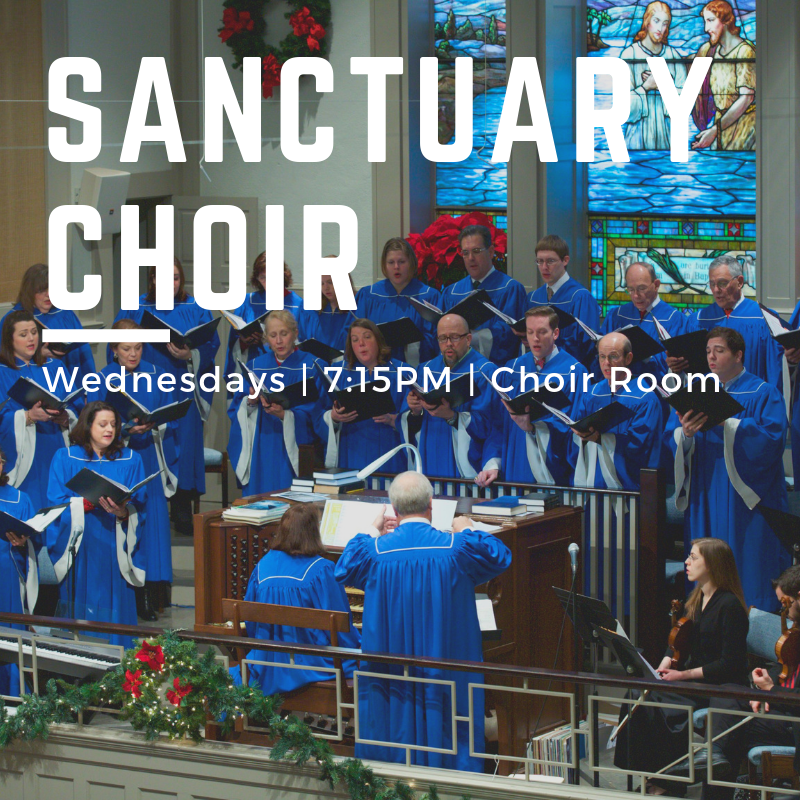 The Sanctuary Choir is a choral group that is open to singers from the ages of 14 and up. This is an SATB choir that is the primary source of worship music for the 11:00 AM worship service each week. Currently, we are preparing music for Lent, Good Friday and Easter. We will be presenting "Return to Me" by Taylor Davis on Good Friday, April 10, 2020. The choral selections for the seasons will include texts that explore our relationships with each other and the natural world through the lens of our relationship with God through Jesus.
There is no audition for this choir. We are good teachers. Come and join us if you would like to learn to make music with a diverse group of people. Contact Judy Fiske with any questions. Studies have shown that singing in a group is good for your health——mental, spiritual and physical!
The choir room may be reached by going through the "Blue" room which is the room used by the Lisu for worship or coming up the staircase which connects the Williams building to the church building. On that staircase the choir room is at floor 2 1/2. If you get to the top floor you have gone too far!!