Due to COVID-19 and the increased need in our community, the Food Pantry will be open every Saturday from 9 to 11am. On the 2nd Saturday of the month we will keep our normal hours of 8 to 11am.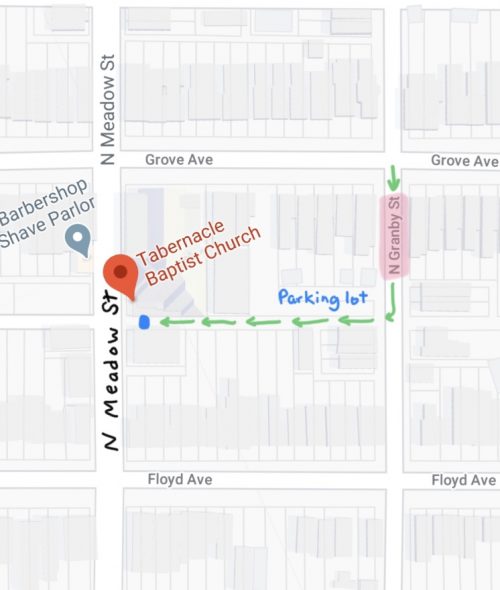 What to do when you arrive:
If you are driving a car, please enter the alley behind 1925 Grove Avenue from Granby Street. The alley will be one-way traffic only while we are open. Please stay in your car.
If you are walking, we will be giving out bags of food from the alley door area (by the glass atrium at the back corner of the church building). Please allow 6 feet between you and others while you wait.
Our goal is to provide you with at least 3 days worth of emergency food. The Clothes Closet is not available during this time.
Qualifying senior adults (age 60+) will be eligible to receive one 30-35 pound supplemental food box each month. Please note: currently we can only distribute CSFP boxes to previously registered senior adults. If you are not registered, we can register you to begin receiving assistance in future months.
Click here for information about volunteering with our Community Ministry and a list of current needs.