Food Pantry & Clothes Closet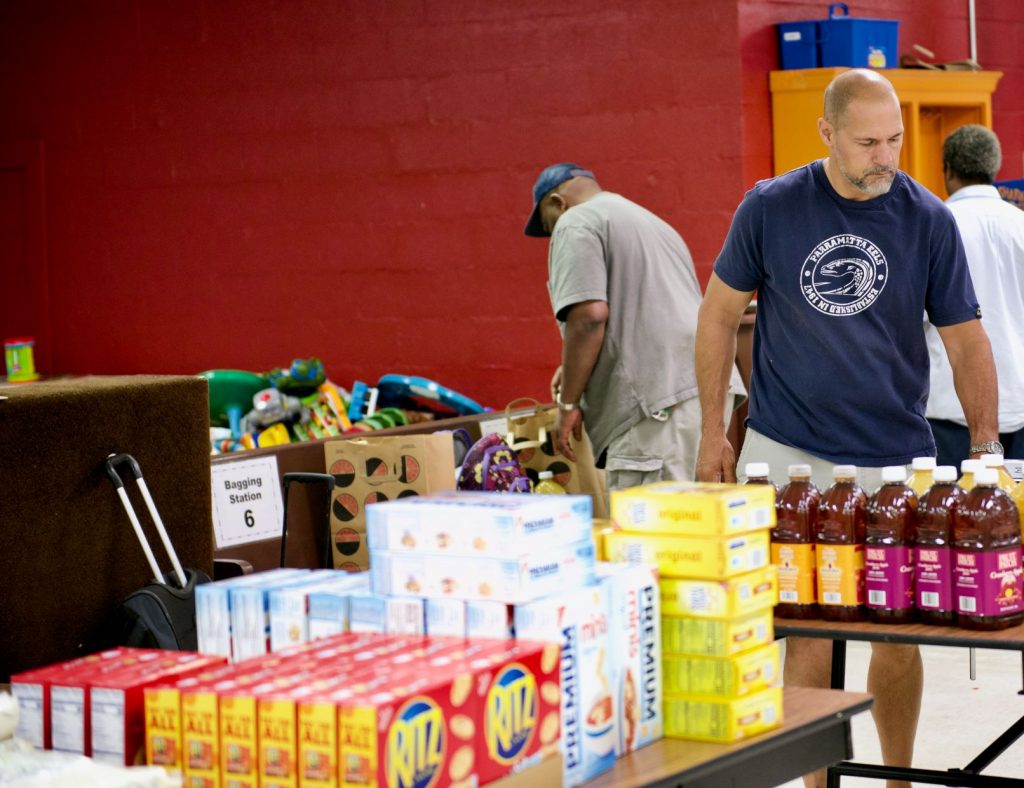 Hours: Second Saturdays 8-11AM

The Food Pantry and Clothes Closet are open on the Second Saturday of each month from 8 to 11am.
Our goal is to provide you with at least 3 days worth of emergency food. The clothes closet is also available for all.
Qualifying senior adults (age 60+) will be eligible to receive one 30-35 pound supplemental food box each month. Please note: currently we can only distribute CSFP boxes to previously registered senior adults. If you are not registered, we can register you to begin receiving assistance in future months.
Click here for information about volunteering with our Community Ministry and a list of current needs.
---
FAQs
Where Can I park?
Please either park on the street, or in either of our church parking lots. There is accessible parking in the lot that is on the alley behind the church. Do not park in the alley.
Where do I go?
Please enter the building by using the basement stairs that are at the corner of Meadow Street and Grove Avenue, near the church sign. If you need an elevator, please use the door off of the alley – look for the glass atrium.
What can I expect?
When you enter the building, please sign in at the desk in the Fellowship Hall. Breakfast is served while you wait to have your visit recorded in the computers. When a shopper is ready for you, you will be taken next door to shop for food and clothing. We do not pre-pack bags; instead you are able to select your own food from what is available.