It is not safe for us to gather on Sunday mornings in the sanctuary due to the Coronavirus Pandemic. Yet, there are other ways we can connect for fellowship and worship that pose less risk. The Gather Summer Series is a weekly set of discussion questions and worship guide for you to enjoy in small gatherings of 10 or less, with other church members, or even neighbors. Participate in any way you feel comfortable, whether that be gathering via Zoom, around the fire pit in your backyard, or in your driveway.
Please carefully review Tabernacle's Hospitality Covenant before gathering. We want to make sure we are protecting our families and community while we connect.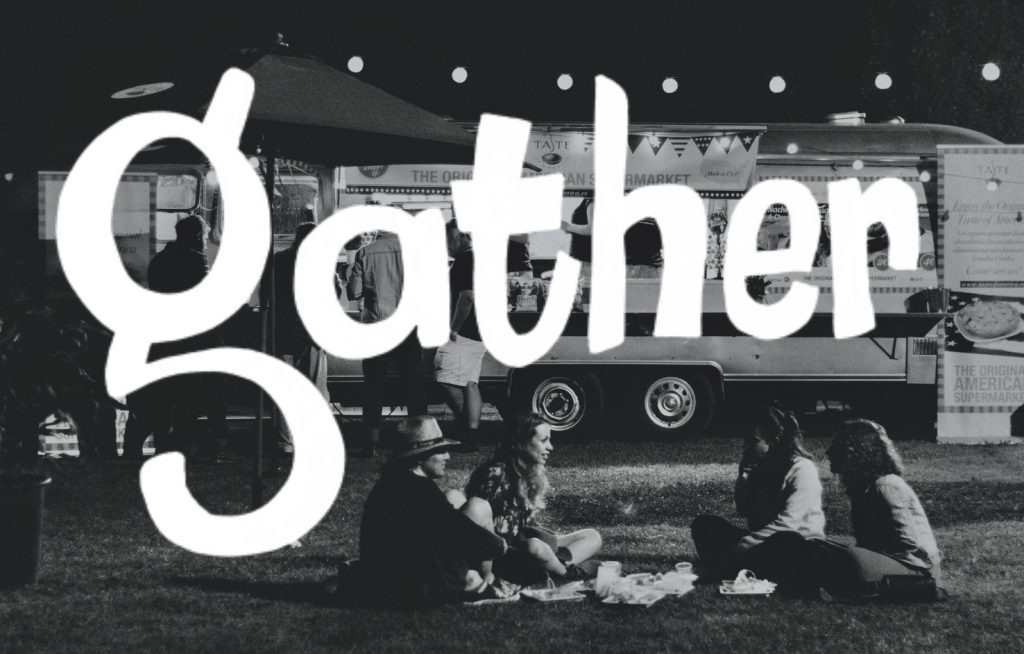 Do church with others.
Study.
Pray.
Connect.
Gather with the family of God.
Discussion Question + Worship Guide
Week of August 2nd, 2020
Theme: contemplation
Opening Prayer
Scripture Reading
Psalm 46: 10

Holy Conversation
Mesiter Eckart said "Nothing in all creation is so like God as silence." Have you found this to be true in your own spiritual life?

There is a recent surge of interest in Christian traditions of Contemplative Spirituality. Why do you think this is?

Our summer themes are based on the book Christianity for the Rest of Us, in which Diana Butler Bass researches thriving congregations across the country. On contemplation, she suggests that churches that are rediscovering the practice of silence are rediscovering God. Do you think Tabernacle could become a place for the rediscovery of silence?

Prayers of the People
Before pondering these questions, spend 3-4 minutes in silence as a group.

How do you sense God's Spirit is at work in your heart and life?
How can we pray for one another, those we love, and our world?

Pray together, closing with the Lord's Prayer
Benediction
Share this Celtic Benediction from J Phillip Newell as a closing prayer:

In the busyness of this day
grant us a stillness of seeing, O God.
In the conflicting voices of our heart
grant us a calmness of hearing.
Let our seeing and hearing
our words and our actions
be rooted in a silent certainty of your presence.
Let our passions for life
and the longings for justice that stir within us
be grounded in the experience of your stillness.
Let our lives be rooted in the ground of your peace, O God,
May we be rooted in the depths of your peace.