Due to COVID-19 and the increased need in our community, the Food Pantry will be open every Saturday from 9 to 11am. On the 2nd Saturday of the month we will keep our normal hours of 8 to 11am.
In order to minimize contact, we are packing bags of groceries on Fridays for the Saturday distributions. Read the volunteer guidelines and sign up using the calendar below if you would like to help! Email our Community Ministry Director, April Kennedy, with any questions.
---
Volunteer Guidelines
We welcome volunteers who are taking personal precautions to reduce contact with others during this time. If your household would like to serve together during this time, it is possible to do so without having other volunteers present.
If your household has underlying health concerns, a high contact job, or is not taking social precautions, we ask that you only volunteer in zero-contact ways such as phone calls.
---
Current Needs
We welcome donations of nonperishable food, toiletries, and other essentials such as diapers, feminine products, and dish soap. If you can share some of these necessities, donations can be left at Tabernacle Baptist Church, 1925 Grove Avenue, Richmond, VA, on Fridays between 10:30am and 12pm for our Community Ministry team to pick up.
Our greatest needs right now are:
Composition Notebooks
Spiral-bound Notebooks
Crayons
Pencils
Scissors
Glue Sticks
Toilet paper
Soap
Canned green beans or mixed vegetables
Canned mixed fruit
Instant oatmeal packets – any flavor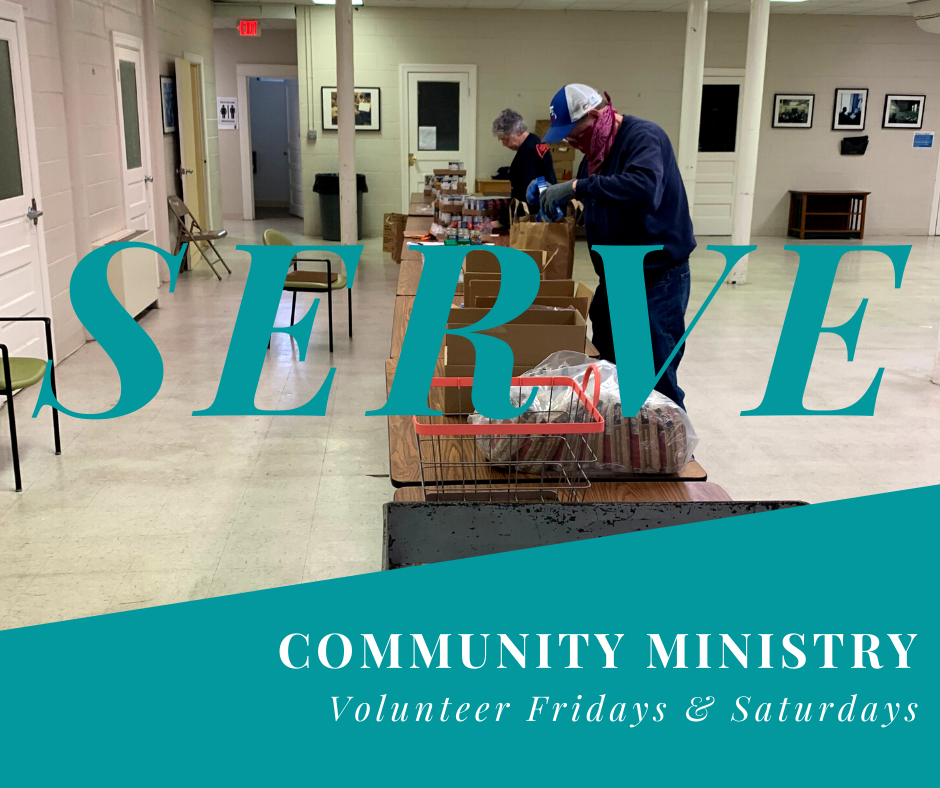 ---
Actively Engaging in Our Neighborhood
history of our community ministry
In 1978, Tabernacle congregants began collecting food to be handed out to those in need. This would be the beginning of a robust Community Ministry. In 1998, the church partnered with the local food bank, now known as FeedMore, to participate in a USDA program called TEFAP, which provides emergency food assistance. This program is designed to give 2-3 days worth of food to neighbors in need.
The TEFAP distribution has grown from an average of 19 families each month to an average of 90 families each month as of early 2020. While the pantry was limited to two zip codes for many years, in late 2017, that limitation was removed. Today, we serve neighbors from at least 27 different zip codes.