We know that gathering in small groups of believers is vital to our process of being disciples of Jesus. Jesus was always meeting with the discipleship to pray, reflect, and study together. There are a number of ways to participate in small groups at Tabernacle.
Seasonal Discipleship Groups
Each Fall and Spring, we offer a number of 8-10 week small groups that invite adults of all ages deepen their spiritual journey. Past offerings have included topics such as InterFaith Dialogue, Women's Spirituality, Men's Spirituality, Spirituality & Creativity. Be on the lookout for forthcoming offerings!
Spiritual Community @ Tabernacle
The Tab Small Group
Sundays | 9:30-10:30AM
Thursday Evenings
This group is welcoming newcomers who want to get plugged in virtually in this season. The Tab's rhythm is to gather twice weekly, on Sunday mornings for study and reflection and on Thursday evenings for fellowship and mid-week support. This summer they will be reading and experience "The Common Rule" by Justin W. Earley.
Contact: Burdette Robinson
The Community Room/Welstead Class
Sundays | 9:45-10:45AM
Gather on Sunday mornings for a time of fellowship and study as Dr. Art Wright continues to lead the group through the Gospel of John. This is an inter-generational group built around Scripture, reflection, discussion, and prayer.
Contact: Art Wright, Bill Welstead, Kathy Allen
Tuesday Brown Bag Bible Study
Tuesdays | 12PM-1PM
Join Pastor Sterling for a round table conversion on the text used in Worship the previous Sunday. Like a small group, this gathering also shares prayer concerns and offers support for one another each week.
Contact: Sterling Severns
Spiritual Formation Podcast Series
Throughout the year we offer podcast series that helps us grapple with current social issues, biblical questions, and the intersection of faith and life. Find our more by following the links below.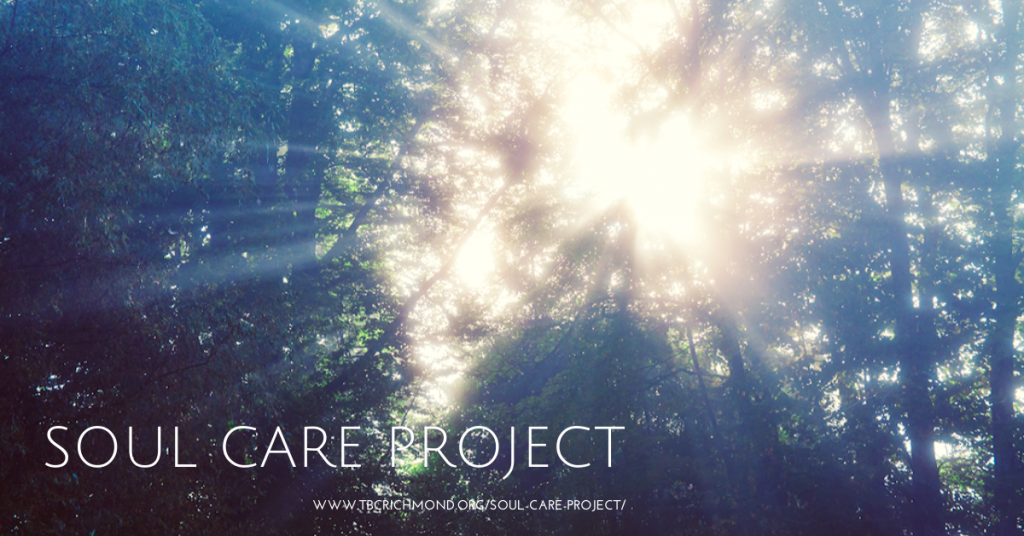 Small Groups @ Tabernacle
Home-based Small Groups are also a part of the life and rhythm of Tabernacle. These groups meet weekly in members' homes throughout the city, and two groups meet at the church building on Sundays and Tuesdays. Small Groups are intergenerational by design-they include young adults, singles, couples, families with children and youth, and empty-nesters. Each group has it's own culture, but most groups participate in some form of Bible Study together and pray together regularly. Currently we have groups in Richmond's Northside, West End, Ginter Park, and The Fan.
Our list of Small Groups is always changing as new needs within the church arise. Please fill out the Small Group Interest Form and we will be in touch with you about a group near you!
For more information about Discipleship Groups or Small Groups, email Rev. Meg Lacy Vega.