Dear Church Family,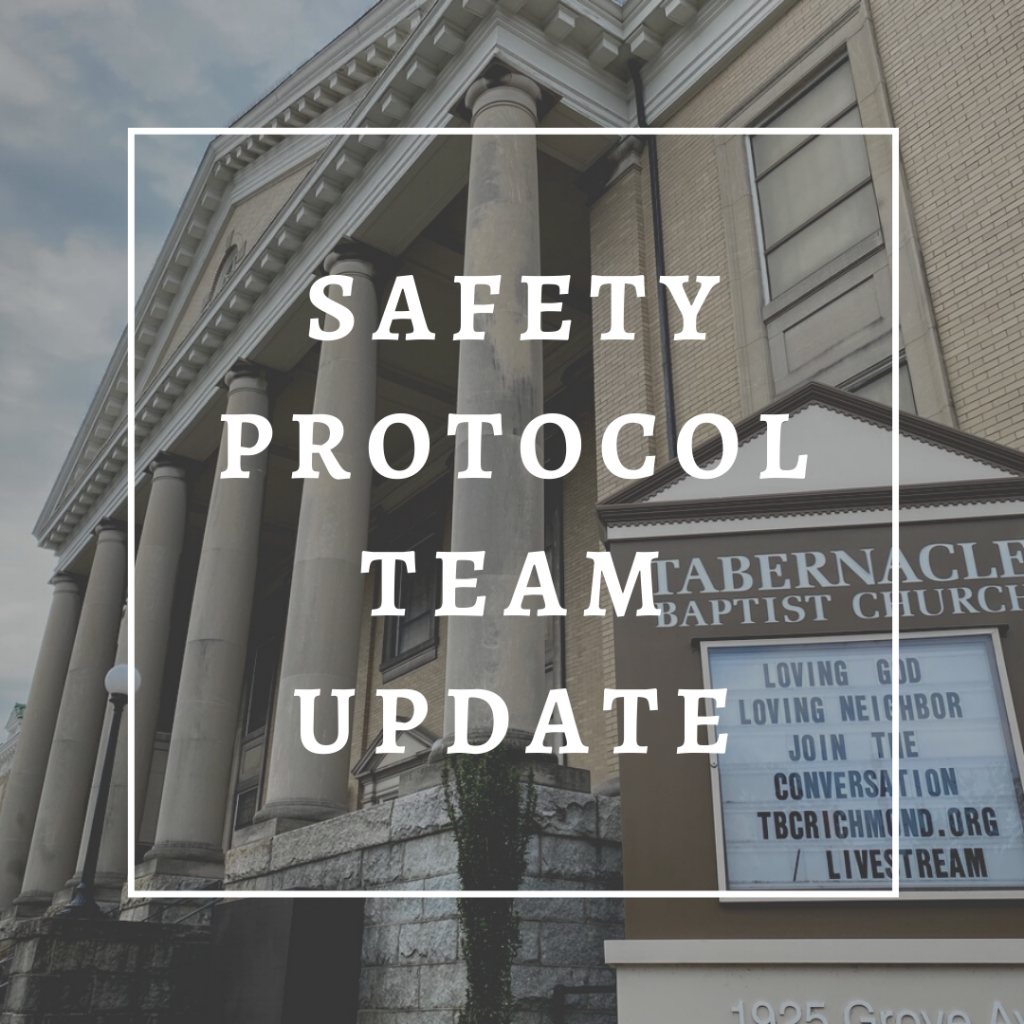 Today I am writing to you on behalf of the "Safety Protocol Implementation Team." Over the last few months, our team has worked together to put structures in place that have allowed us to re-enter the Church building as safely as possible. Over the last couple of weeks, we have been able to meet on Wednesday Nights, following all of the safety protocols that were voted on in a Church Business Session.
As we began Phase One of the protocol, our hope was to test out our safety plan for one month and then move to Phase Two, where we would open up the church for Tab Circles to meet. As I am sure you are aware, the number of Covid cases in the Central Region are on the rise, going above and beyond the threshold we set to move to Phase Two.
We are going to find creative ways to get individuals and individual families in the building. But at this time, it simply is not safe to meet together indoors in a large group.
While we yearn to be together and worship in community, the love that we have for one another calls us to be apart for this particular season, a season that will not last forever.
We will continue to monitor testing results daily and when the numbers hit the set threshold, we will begin the process of bringing Tab Circles into the building, leading to an eventual Sunday morning worship experience.
Attached is the safety protocol the church approved. If you have any questions, please do not hesitate to contact me at marksnipes1@gmail.com.
I hope we can safely see one another soon!
Mark Snipes & Saftey Protocol Team