CALL TO WORSHIP: by Susan Palo Cherwien
I am the light of the world
said Jesus.
I am the light of the world.
and we remember this with
candles at the altar.
candles at the Advent wreath
candles at baptism
You are the light of the world
said Jesus.
You are the light of the world.
But to light a candle is to cast a shadow…
unless
unless
there are many candles
growing candles
multiplying candles
so that every shadow has its own candle
and shadows flee.
to give way
at long last
to light.
HYMN #544: "When Sorrow Floods the Troubled Heart"
THE LORD'S PRAYER
Our Father, who art in heaven, hallowed by Thy Name. Thy kingdom come, Thy will be done on earth as it is in Heaven. Give us this day our daily bread; and forgive us our trespasses, as we forgive those who trespass against us. And lead us not into temptation, but deliver us from evil. For Thine is the kingdom, and the power, and the glory forever. Amen.
SCRIPTURE READING: Proverbs 3:7-8, Psalm 146, Acts 3:1-10, Matthew 11:28-29
---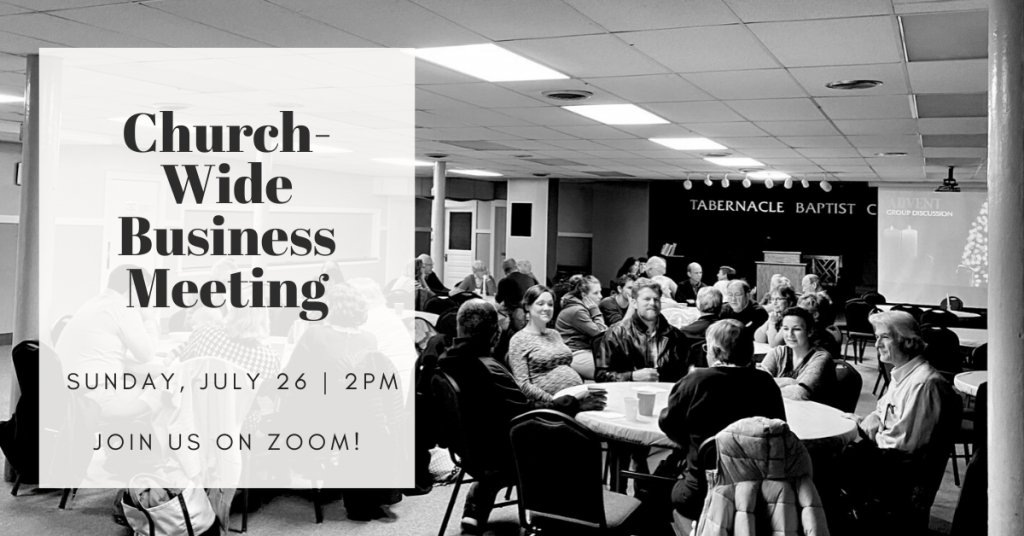 Tab Members and Visitors are invited to join us this afternoon at 2PM as we meet to take a look at how God has been at work in our midst this year. You can read reports from staff and key leaders in advance of the meeting, and will have an opportunity to ask questions during the meeting.
We want to hear from you as we make plans for what church will look like in the coming months! If you call Tab home in any way, please take some time to complete our survey about your experience engaging with the church during the pandemic and how we can best support one another in our faith journeys moving forward. The survey will be open for you to offer your thoughts through July 30.
---
---

This summer, we will actively covenant together in multiple ways, particularly in our physical gatherings in one another's homes. You can find more details related to our expectations, hopes, and practices here.
The Gather Summer Series is a weekly set of discussion questions and worship guide for you to enjoy in small gatherings of 10 or less, with other church members, or even neighbors. Participate in any way you feel comfortable, whether that be gathering via Zoom, around the fire pit in your backyard, or in your driveway.
Our Community Ministry is actively serving neighbors on a weekly basis. We have consistently seen about 50 families each week, and sometimes up to 100! If you would like to support this key ministry to our neighbors, our current needs include: